At AOM Air Ambulance we comply with the highest international standards in Critical Care Advanced Life support and flight safety. The accreditations and ratings that we earned are the stamps of quality of our services.
AOM Air Ambulance is ARGUS GOLD PLUS rated
AOM Air Ambulance is also ARGUS GOLD PLUS rated. ARGUS is one of the most recognized aviation charter operator rating programs and assures that we are independently audited and certified to meet standards of safety and security in our flight operations.
AOM Air Ambulance is the preferred provider of the International Assistance Group
The international Assistant Group is a unique network of independent insurance and assistance companies and health care providers around the world. AOM Air Ambulance was evaluated and earned the valued status as an IAG Preferred Provider within our region.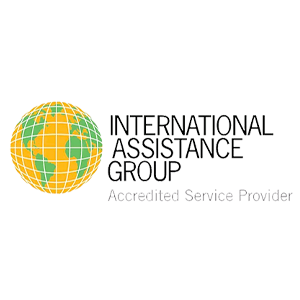 At AOM Air Ambulance we comply with the highest international standards in Critical Care Advanced Life support and flight safety.
The accreditations and ratings that we earned are the stamps of quality of our services. Read more