AOM Air Ambulance is one of the largest specialised air ambulance service providers in Africa offering worldwide air ambulance repatriation with outstanding end-to-end patient care.The aircraft are dedicated to ambulance missions and equipped with a customised stretcher system and ICU medical equipment.
AOM Air Ambulance serves International Assistance Company with prompt response to immediate needs, linked to specialized air ambulance transfers to international centres of medical care working with trauma, cardiac conditions and diseases. A special unit of doctors and nurses are trained to deal with contagious diseases in a negative pressure environment.
TO ENHANCE THE LIVES OF EVERY PATIENT WE CARE FOR WHILE BEING SAFELY TRANSPORTED ACROSS COUNTRY OR OVERSEAS.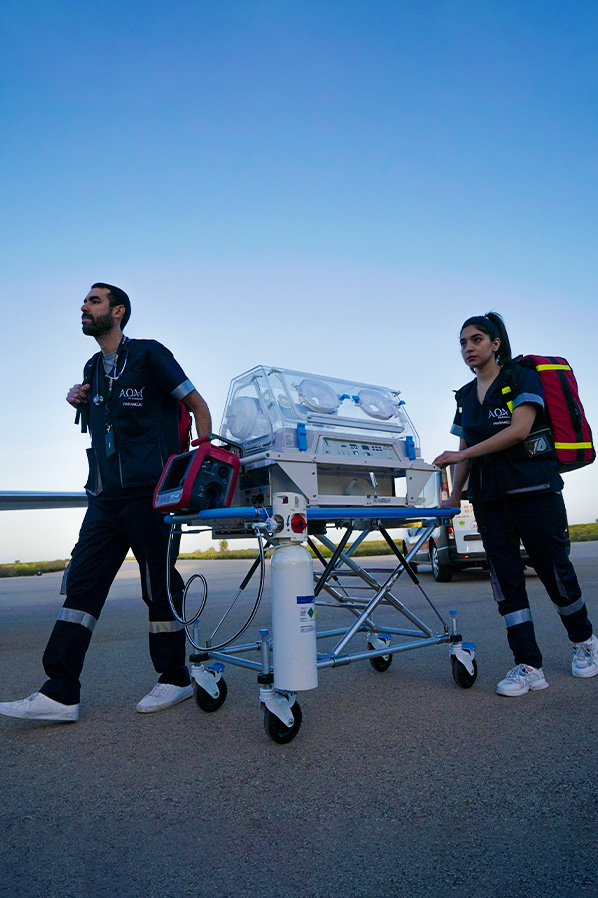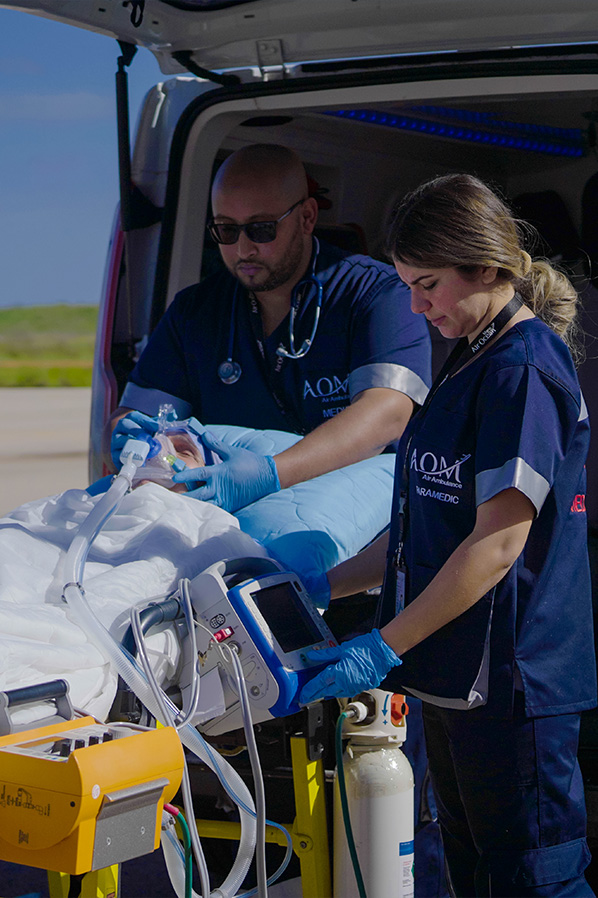 Safety
AOM's safety training and programs are highly organized, meticulous, and ongoing. We surpass all requirements of regulatory agencies.
24/7 Operations
Flight coordinators are available around the clock, every day, to organize flights from beginning to end.
Communications
AOM's staff informs family members and caregivers of the patient's status, throughout a flight, and are always available to answer questions.
Medical Professionals
AOM's sets the standard in the air-ambulance industry by providing the highest level of medical professionals on all services.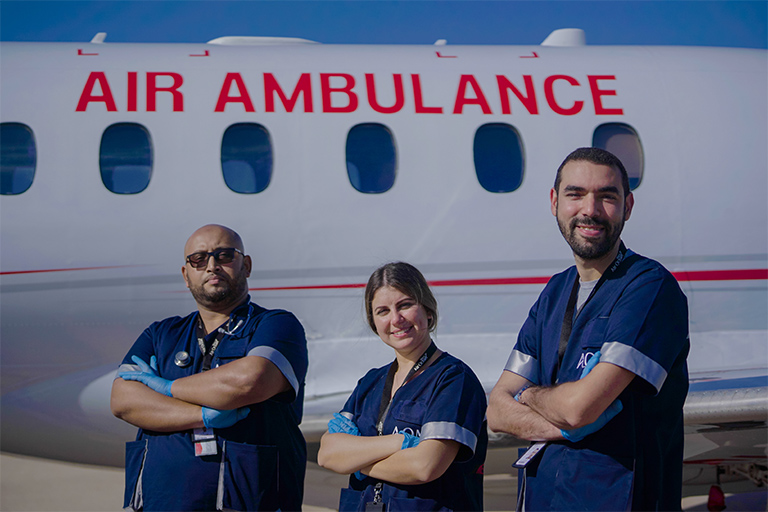 AOM Air Ambulance's medical team consists of highly qualified specialists in emergency care, including doctors, nurses, paramedics and respiratory therapists.
They are committed to continuous medical education in all transport-medicine related topics including flight physiology, intensive care medicine and patient handling.
As first responders, our crew members need to provide assistance quickly and accurately. Having a clinically and logically assembled medical kit to assist saves valuable time when treating any type of medical incident.
AOM Air Ambulance medical kits meet – or exceed – applicable regional regulations. Every year, medical kit contents are reviewed by an expert panel of aviation medical, regulatory and operational experts to ensure the best solutions for private and corporate aircraft.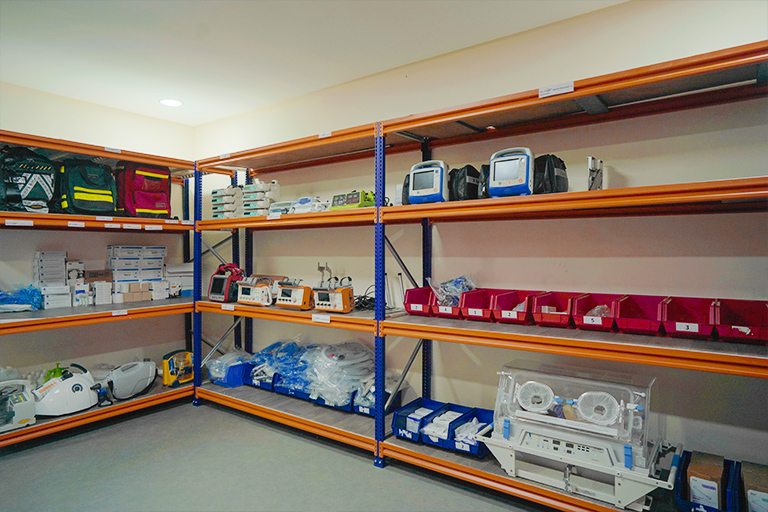 At AOM Air Ambulance we comply with the highest international standards in Critical Care Advanced Life support and flight safety.
The accreditations and ratings that we earned are the stamps of quality of our services. Read more